Ten Fascinating Facts About Magic Mushrooms And Truffles
Published : May 8th, 2017
Categories : Default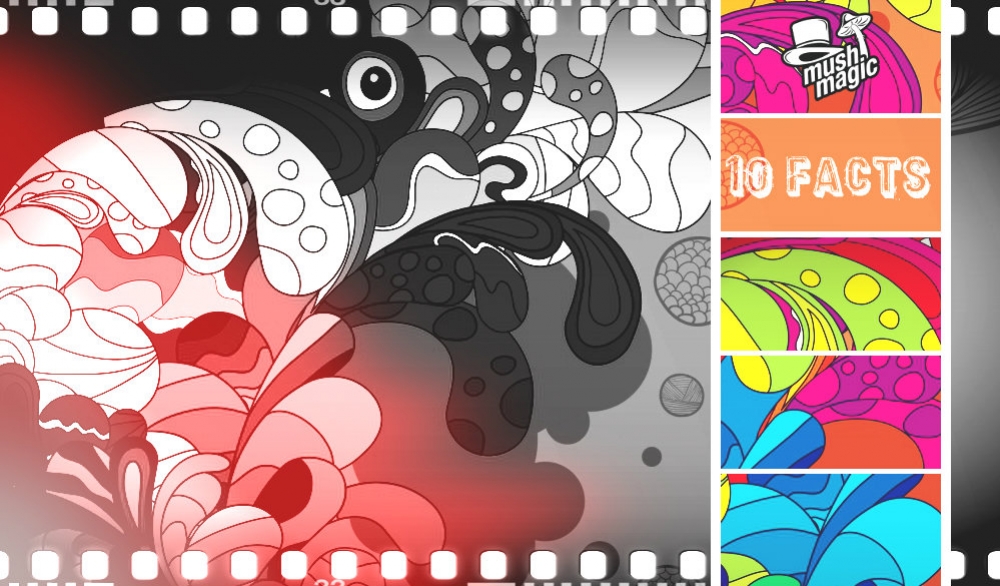 Studies show that Magic Mushrooms and Truffles do much more than just making users hallucinate. Unbeknownst to many, shrooms have many holistic healing effects. They can enhance mental and physical well-being, improve your long-term health, and change your entire life for the better.
Shrooms and truffles are one in the same, and they've proven themselves to be magical in more than just the hallucinogenic way. The health benefits, while controversial and still not commonly known about, are fairly undisputed by users and researchers who have studied their effects. Modern day research remains limited, but evidence of use dates back thousands of years and spans many different cultures.
Magic Mushrooms and Truffles have been used as an aid in religious ceremonies and are still considered a gateway to some very profound spiritual experiences. They're also eaten or brewed in teas to reap the long-term health benefits. And of course, some people use them for just a fun and unconventional experience.
1. MAGIC MUSHROOMS AND TRUFFLES HAVE SOME INCREDIBLE HEALTH BENEFITS
Evidence shows that the psychoactive compounds in Mushrooms and Truffles, psilocybin and psilocin, are wonderful alternatives to standard treatments for mental health disorders. Plus, mushrooms are known to have no physically addictive components. Psilocybin and psilocin help to balance the amygdala (group of nuclei involved in processing emotions) by changing the way the brain responds to negative stimuli.
Additionally, they're an effective cure for migraines and cluster headaches. Sufferers of these types of headaches know how difficult it can be to find relief.
2. THERE ARE HUNDREDS OF DIFFERENT PSYCHEDELIC MUSHROOM SPECIES
Nearly 200 different species of magic mushrooms and truffles exist. They grow well in a wide variety of landscapes, from grassy fields and gardens to rotting forests and under animal waste.
3. THE USE OF MAGIC MUSHROOMS IS AS OLD AS MAN HIMSELF
Contrary to popular belief, the use of magic mushrooms and truffles didn't start in the seventies with the hippies. It actually goes back way further than that. It's thought that Viking Berserkers would use magic mushrooms to induce a trance-like state of rage before battles.
In Central America, the Aztecs referred to magic mushrooms as "the flesh of gods" and used them often during religious ceremonies. There were even statues and hieroglyphics found in the Sahara portraying figures holding giant, mushroom-shaped objects.
4. MAGIC MUSHROOMS AND TRUFFLES CAN POSITIVELY ALTER YOUR PERSONALITY
A 2011 study at The John Hopkins University School of Medicine found that after only using psilocybin one time, people reporting increased feelings of overall well-being for the following 14 months or more. The personality changes include open-mindedness, confidence, happiness, and optimism.
It's notably rare for something to be able to alter one's personality after the age of 25. It's most likely due to the fact that users frequently report their mushroom trips are among the top-five most spiritual experiences in their lives.
5. SHROOMS AND TRUFFLES PROMOTE THE GROWTH OF NEW BRAIN CELLS
Research shows that small doses of psilocybin can spur brain cell regeneration and help repair damaged brain cells. This process is known as neurogenesis. Scientists are looking into the possibility of using mushrooms to treat Alzheimer's.
6. ANIMALS LIKE MAGIC MUSHROOMS TOO
According to a 2009 BBC nature documentary, Siberian reindeer have a fondness for magic mushrooms and truffles. It can't be certain if they actually feel any hallucinogenic effects, but they aren't the only animals with an appetite for this mystical fungus. Goats and other livestock allegedly eat mushrooms as well.
7. MAGIC MUSHROOMS MAY HAVE HAD A PART IN HUMAN EVOLUTION
The Stoned Ape Theory is a controversial theory proposed by author and psychonaut Terence McKenna which states that hallucinogenic mushrooms were a factor in much of our advanced human evolution.
He believes that the effects of psilocybin helped humans develop better visual acuity which led them to become better hunters. He also theorised that magic mushrooms aided in advancing human reproduction by acting as a natural aphrodisiac.
8. IN SOME MIDDLE EASTERN COUNTRIES, HALLUCINOGENIC MUSHROOMS ARE PERFECTLY LEGAL
Many Middle Eastern countries are known to be very conservative, with harsh penalties for alcohol and cannabis. Mushrooms however, are much more accepted in that part of the world. Some countries, such as Bali, have areas that openly sell and consume magic mushrooms, and it's 100% legal!
9. MUSHROOMS AND TRUFFLES CAN HELP FIGHT VARIOUS ADDICTIONS
Magic mushrooms and truffles are effective in combating common addictions, particularly tobacco and alcohol. Users state that after a spiritual mushroom trip, they're often left questioning why they continue to use harmful substances, which leads to them quitting.
10. POSSESSION AND CULTIVATION OF MAGIC MUSHROOMS IS LEGAL IN ONLY TWO EUROPEAN COUNTRIES
It's completely legal to grow and possess magic mushrooms in the Czech Republic and Spain, but nowhere else in Europe. However, various loopholes allow citizens to possess magic truffles and mushroom spores.