The Top 5 Psychedelic Songs
Published : October 31st, 2017
Categories : Default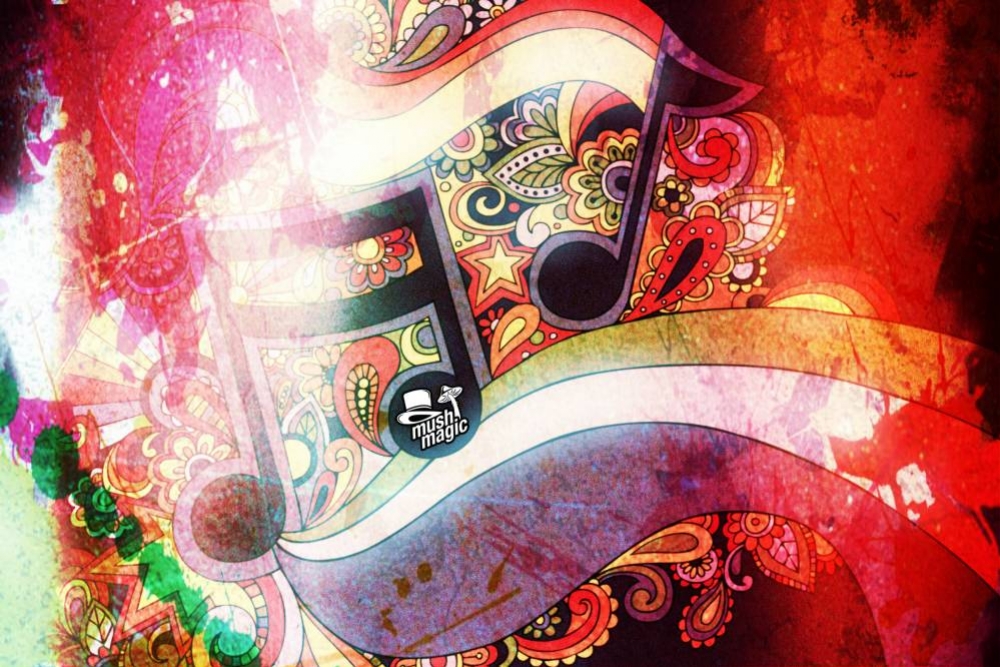 Jefferson Airplane, The Doors, Jimi Hendrix, Iron Butterfly, The Beatles… Pretty much every band back in the late 1960s and early 70s released at least one psychedelic song. Here is a top 5 list of some of our personal favourites.
Many great psychedelic songs were released around the late 1960s and early 70s. Still today, these classic tunes represent a distinct era and attitude where folks expressed themselves with psychedelic drugs, music, and art. So put your headphones on, tune in, then zone out - here are just some of our favourite psychedelic songs.
WHITE RABBIT - JEFFERSON AIRPLANE
"White Rabbit" is Jefferson Airplane's most famous psychedelic song. It was written by Grace Slick for the band's 1967 album Surrealistic Pillow. The song became an immediate success for the band, who went on to become pioneers in the "psych" genre. "White Rabbit" was their second top 10 hit and reached number 8 on the Billboard Hot 100.
Slick is said to have written the song after an acid trip. Apparently, it was intended as a slap to parents who read their children psychedelic novels and then wondered why they later used drugs. People who listen to the song say that it can get very intensive during the comedown of an acid trip.
SHINE ON YOU CRAZY DIAMOND - PINK FLOYD
"Shine On You Crazy Diamond" is a nine-part Pink Floyd composition that appeared on their 1975 album Wish You Were Here. Many people think that the song is a true psychedelic masterpiece. The 26 minute long piece starts out sounding like an attempt at finding something that has been lost.
As the song progresses, a change occurs. This is where people say that it fills the mind with inner peace. "Shine On Your Crazy Diamond" is a fantastic song you'll want to listen to outdoors, under a starry sky. Get ready for an incredible experience with or without your favourite psychedelic!
A WHITER SHADE OF PALE - PROCOL HARUM
Procol Harum's song "A Whiter Shade of Pale" was released in 1967 and immediately went to #1 on the UK singles charts. It is is one of the most-played records of the past 70 years. John Lennon of The Beatles is said to have been a huge fan of the song, which he played repeatedly in his psychedelic Rolls Royce.
The song is said to have been inspired by a conversation the band's writer Keith Reid heard at a party, in which a man said to a woman, "You've turned a whiter shade of pale." This phrase stuck in his mind.
"A Whiter Shade of Pale" makes use of a haunting instrumental organ motif inspired by Bach, and features soulful vocals with unusual lyrics.
It's interesting to note that the song made it onto the Illinois Crime Commission's list of "drug-oriented records" together with Jefferson Airplane's "White Rabbit" and The Beatles' "Lucy In The Sky With Diamonds." Big surprise, this didn't hurt the sales of the song one bit, but made it only more popular!
THE END - THE DOORS
"The End" is one of the most psychedelic songs by The Doors. It was written by the band's lead singer Jim Morrison in 1966, following a breakup with his girlfriend Mary Werbelow.
The "convulsive, sadistic, spiritual journey of 12 minutes" was inspired by the psychodrama of Oedipus Rex. While he was riffing around, Morrison screamed that he wanted to kill his father and shrieked that he wanted to fuck his mother, which got the band fired from their residency. When recording the song the following year, the lyrics were toned down, but you can hear the original words on various live recordings.
APOCALYPSE DREAMS - TAME IMPALA
"Apocalypse Dreams" by Australian psychedelic rock band Tame Impala is a newer psychedelic classic released in 2012. Heavily influenced by John Lennon and Pink Floyd, the song comes across like a genuine masterpiece from the 1960s. Some describe the song (which makes use of a piano, consistent drum beats, and a hypnotic bass line) as very addictive to listen to. In the middle of the song, the sound "implodes to a vacuum and smacks you in your awestruck face milliseconds later." "Apocalypse Dreams" is a brilliant addition to the neo-psychedelia genre.