The Psychonaut's Essential Booklist
Published : January 29th, 2018
Categories : Default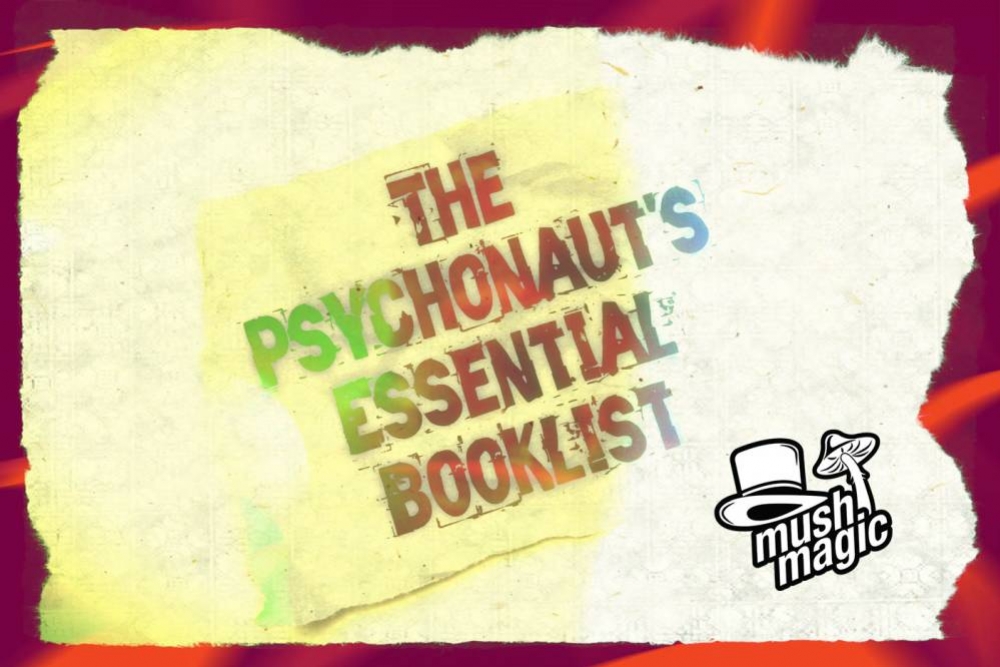 Sometimes authors can say so well what can otherwise be very difficult to express. This short list of authors and titles are ideal companions for the prospective psychonaut. Enter the rabbit hole and have your mind blown.
FIVE ESSENTIAL READS FOR PROSPECTIVE PSYCHONAUTS
Some authors are timeless for good reason. Being able to put into words things beyond the intellectual is a captivating talent. Touching on those fundamental somethings that we as humans share but have difficulty expressing, the endeavouring psychonaut will enjoy these five consciousness-expanding books.
Well okay. How about four, plus a quick list of authors and titles that will continue to peel back your scalp and give your brain a good stir. These books are listed in no particular order because after all, numbers don't really exist. Or do they?
This book is a series of conversations between the spiritual philosopher Jiddu Krishnamurti and the physicist David Bohm. It doesn't matter that there have been a number of advances in physics since the book was printed in 1985. This collection of dialogues between the scientific rationalist and the spiritual irrationalist discuss the fundamental nature of existence. Touching on a number of eternal subjects, these fascinating minds probe topics like morality, renewal, illusion, and transcendence.
This deceptively simple book takes all the words ever written about the spirit, mind, matter, and the self throughout time. It then astutely condenses them into a child's fable with illustrations. A novella that is easily consumed in twenty minutes, this homily toward self-perfection paints a picture of how attainable it can really be. It might be easy to dismiss the book as hopelessly naive and banal, but it lyrically expresses timeless ideas about human potential. Keep working on love.
Terence McKenna is the go-to guy for a few **words on how deep the rabbit hole can go, especially concerning psychotropic substances. A prolific and entertaining speaker and author, the dearly departed McKenna dedicated his life to exploring the furthest psychedelic realms obtainable by human beings. His "timewave zero" theory didn't work out, but his explorations were very sincere and his descriptions are must-reads for any prospective psychonaut.
It is a good idea to listen to one or two of these lectures first to give the author's style some context. Alan Watts wrote over 25 books and was largely responsible for the West's contemporary fascination with Eastern philosophy. The Book is a great selection from an astonishing archive of material.
#5 A FASCINATING SELECTION OF FICTION & NON-FICTION
As we mentioned above, instead of providing one final title to look into, we are going to list off an array of selections that will satisfy any soon-to-be psychonaut. Enjoy the following:
• Be Here Now by Ram Dass
• Neuromancer by William Gibson
• Anything by classic philosophers like Sartre, Kierkegaard, Nietzsche, or Camus
• The Awakening of Intelligence by J. Krishnamurti
• Biocentrism by Robert Lanza
• The Silmarillion by J.R.R. Tolkien
• Anything by Timothy Leary/Carlos Castaneda
Of course, it doesn't all have to be serious to have meaning. Follow the drug-fuelled adventures of Raoul Duke in Fear and Loathing in Las Vegas by Hunter S. Thompson or Tyler Durden in Fight Club by Chuck Palahniuk.