How To Store Magic Mushrooms & Magic Truffles
Published : September 1st, 2023
Categories : Default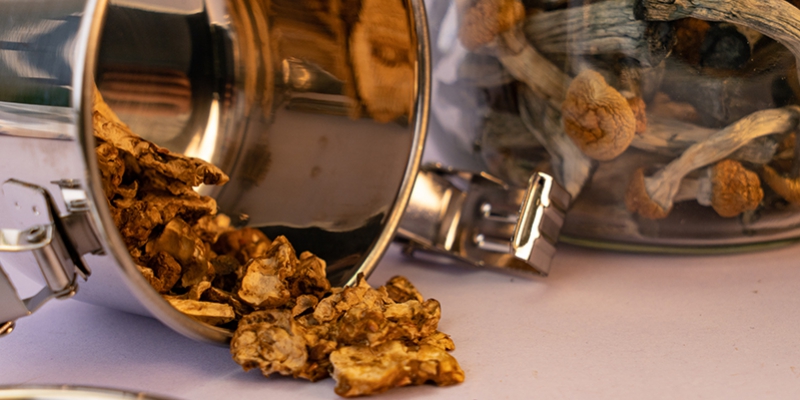 Dry magic mushrooms and truffles will last a very long time. Moist ones will degrade very quickly. Here's how to dry and store magic mushrooms and truffles to retain their potency.
Magic mushrooms and truffles are wonderful, but it's not long until the fresh specimens turn into a sort of wet goo. Not only is this unappealing to eat, but it won't get you high either, as the psychotropic compounds within readily degrade.
Fortunately, it's possible to dry magic mushrooms and truffles and then store them indefinitely, meaning you can use them for months, or even years, after you initially pick or buy them.
In this article, we explore different ways to dry and store your psychoactive fungi.
WHY IS IT IMPORTANT TO STORE MAGIC MUSHROOMS AND TRUFFLES CORRECTLY?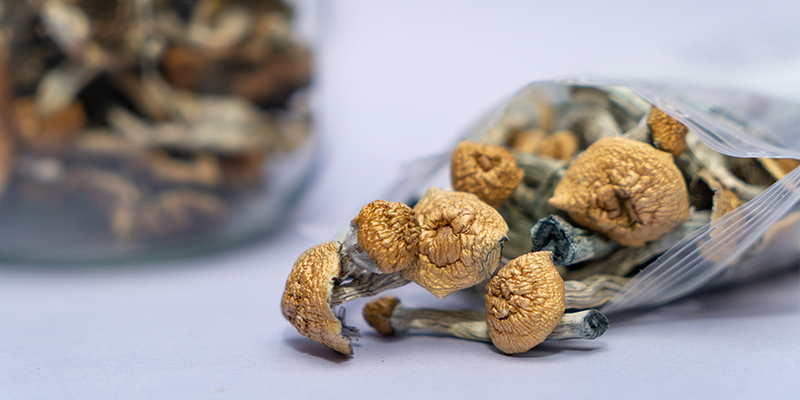 Without correct storage, even well-dried magic mushrooms and truffles will degrade and lose potency very quickly. Then, when you come to take them, you'll find that nothing happens; or, if it does, it will be underwhelming.
If, on the other hand, you store them correctly, you can find that they retain their potency for a very long time to come. The good news is that storing dried magic mushrooms and truffles properly is very easy.
HOW LONG DO FRESH MUSHROOMS AND MAGIC TRUFFLES LAST?
Not so long. Fresh mushrooms and truffles go off really quickly. If you're working with wild liberty caps, for example, then you should dry them as quickly as possible. If not, within a day or so you will find them crawling with little white worms. They hatch when the mushrooms are picked, and will promptly begin to consume them.
With indoor cultivated cubensis, you have a little longer. You can store them in the fridge for a few days and still use them. Still, after this they will turn very quickly.
Sealed truffles can last a little longer—around two weeks—due to their lower water content. Even so, if you want to store any psilocybin-containing fungi for any meaningful amount of time, they must be dried.
HOW LONG DO DRIED MAGIC MUSHROOMS LAST?
Dried magic mushrooms can last a very long time if stored in the right conditions. Exactly how long is a matter for debate. Some suggest never storing shrooms or truffles for more than around six months, as time will inevitably take its toll on even the most well-stored fungi.
Others claim that they can last years under the right conditions.
Once dried, magic mushrooms shouldn't go "off", unless they get wet again. So even if you take them years after storing them, the worst that should happen is nothing. Although, if they smell or look strange, you should always avoid taking them.
Over time, even well-stored mushrooms will degrade and lose potency.
HOW TO DRY MAGIC MUSHROOMS AND MAGIC TRUFFLES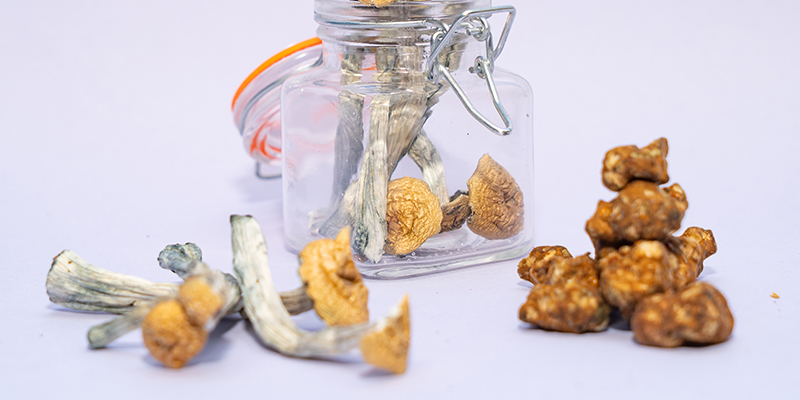 Depending on what suits you best, there are multiple ways to dry magic mushrooms and truffles. Regardless of whether you have shrooms or truffles, the methods are the same, so we'll chiefly refer to mushrooms from now on.
METHOD: FOOD DEHYDRATOR
The easiest and most reliable method is to use a food dehydrator. These are designed to slowly remove the moisture from foodstuffs over a period of around 24 hours. They are perfect for getting magic mushrooms completely dry, which is necessary for proper, long-term storage.
To dry them, space the shrooms throughout the food dehydrator, and don't cram them in—they need space. Then, switch it to a medium or low setting and leave it for around 24 hours. You'll know they're fully dry once the shrooms are "cracker dry". This means that they are crispy and brittle. If they still feel soft and flexible, leave them in for more time.
METHOD: AIR DRY
Alternatively, you can air dry magic mushrooms. This method works best during spring and summer, and during periods of low humidity.
To air dry mushrooms, place them on a mesh screen, giving each shroom ample space. Make sure to support this mesh somehow so that air can flow beneath it as well.
You could just leave it like this, but it would be better to use a desk fan to gently blow air over the mushrooms, as this will greatly increase the speed at which they dry. If you can't find a mesh screen, you could also use cardboard or a baking tray; just make sure to turn the shrooms over occasionally. Continue air drying until they are cracker dry.
You can also hang them up with sewing thread or fishing line. This is a more "traditional" way to air dry them, and works well in the warmer months. A fan can speed up this process too.
METHOD: OVEN
This is an energy-intensive and somewhat wasteful method, but it does work well if you don't have a food dehydrator and the weather is not suitable for air drying.
Place your shrooms on a baking tray and put this in the oven. Turn the oven up to 70ºC maximum! Any higher than this, and you will damage the psilocybin content and reduce their potency. Leave the shrooms until they are cracker dry.
It's unclear how much of a difference it makes, but it's possible that they dry better if the door is left open a little.
HOW TO STORE MAGIC MUSHROOMS AND MAGIC TRUFFLES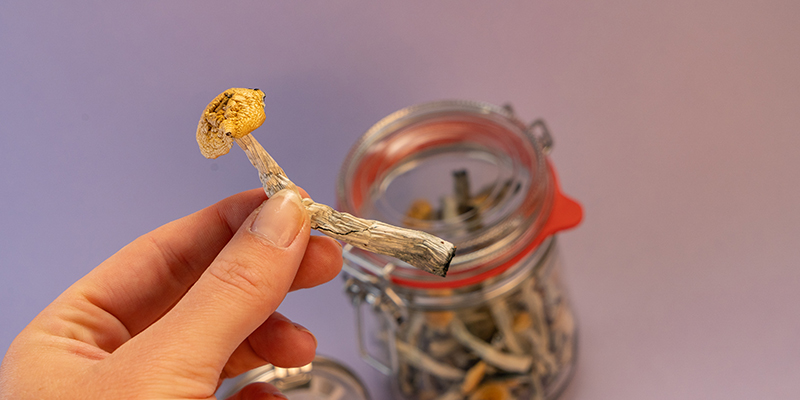 Storing magic mushrooms is pretty easy. Here's how to do it, for both the short term and long term.
SHORT TERM (FRESH)
To store fresh fungi, put them in an airtight container and place it in the fridge. If you line it with kitchen towel, this will absorb excess moisture and give the shrooms a little more longevity.
With this method, though, you're really just delaying the inevitable for a couple of days. In some instances, this is all you need. But as a long-term method, fresh storage is not an option.
LONG-TERM (DRY)
Once you've dried your shrooms or truffles for long-term storage, you need to keep them correctly. The key is to keep them away from moisture, because as soon as they become at all moist, they will lose potency pretty quickly.
Place your dried fungi in an airtight container, such as a Tupperware or a Kilner jar. Baggies and screw-top jars are okay for medium-term storage, but they won't be suitable for genuine long-term storage.
Before closing the lid of your chosen storage container, it's worth throwing in some silica humidity packs. These will keep the air in the jar extra dry, and should help to maintain your mushrooms and truffles for a very long time.
Finally, store them in a cool, dry place out of bright light.
CAN YOU FREEZE MAGIC MUSHROOMS AND MAGIC TRUFFLES?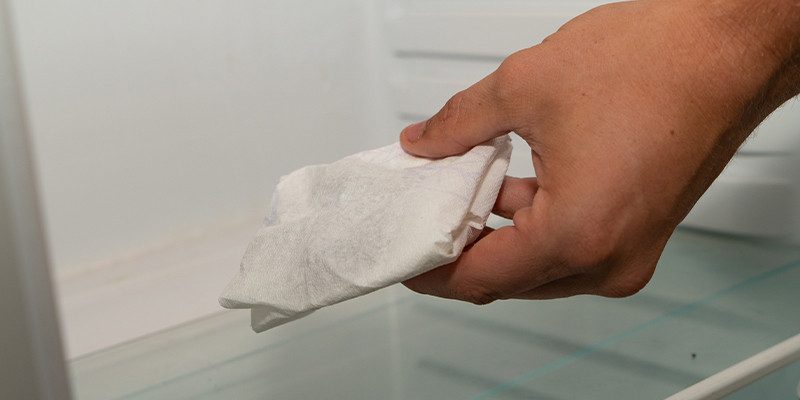 Yes, if they're 100% dry. If you've really dried them properly, then freezing can be a good way to store them and help to retain their potency. However, if they still happen to contain some moisture, then freezing might just rapidly destroy the psilocybin inside.
Ultimately, as long as you can dry and store them properly, freezing shouldn't really be necessary.
KEEP YOUR PSYCHEDELICS IN PERFECT CONDITION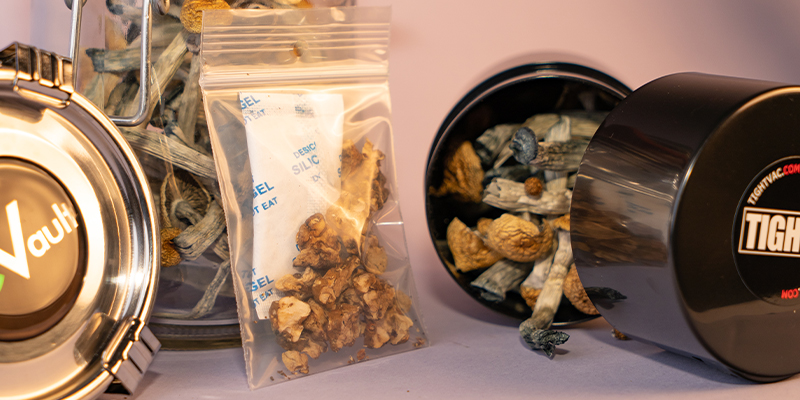 Drying is essential if you want to store magic mushrooms or truffles for the longer term. If you choose to dry them, ensure that they are cracker dry before you store them. If there is moisture left in them, they will continue to degrade, even if you manage to slow the process down. Once they're dry, store your shrooms or truffles in a cool, dark place, and make sure that they remain totally dry! Humidity packs and airtight containers make this possible.
If you manage that, then you should be able to store your shrooms or truffles indefinitely, meaning you'll be able to dip into them whenever you fancy.