How Long Does A Magic Mushroom Trip Last?
Published : October 1st, 2022
How long does a magic mushroom or truffle trip last? The answer to this question depends on several factors, which we investigate below. Find out what influences the duration of your high, and how to manipulate these variables for the best experience possible.
Magic mushrooms and truffles are wonderful drugs. Safe, insightful, and great fun, and yet formidable, the world is gradually falling in love with them (as it has done several times before)!
In this article, we look into how long the effects of magic mushrooms last, and which factors tend to influence the length of a trip.
WHY DO MAGIC MUSHROOMS GET YOU HIGH?
There are two compounds in magic mushrooms that are necessary to know about in order to better understand how they cause their wonderful high. These are psilocybin and psilocin.
Psilocybin is the most abundant psychoactive compound in dried magic mushrooms—the form in which most people will take them. This compound is actually a prodrug, rather than a true drug. This is because psilocybin cannot interact with the body in such a way as to cause a high. However, when exposed to acid (such as stomach acid), it converts to psilocin, which is a powerful drug, and the one that causes us to have a psychedelic experience on magic mushrooms.
Psilocin is the most abundant psychoactive compound in fresh magic mushrooms or truffles, but it breaks down when they are dried (Gotvaldová et al., 2020). This compound interacts mostly with 2A receptors in the brain, which are serotonin receptors. As such, magic mushrooms are known as serotonergic drugs.
Compared to many drugs, psilocin has an extremely short half-life, and will be fully cleared from your blood within as little as 24 hours.
HOW LONG DOES A MAGIC MUSHROOM HIGH LAST?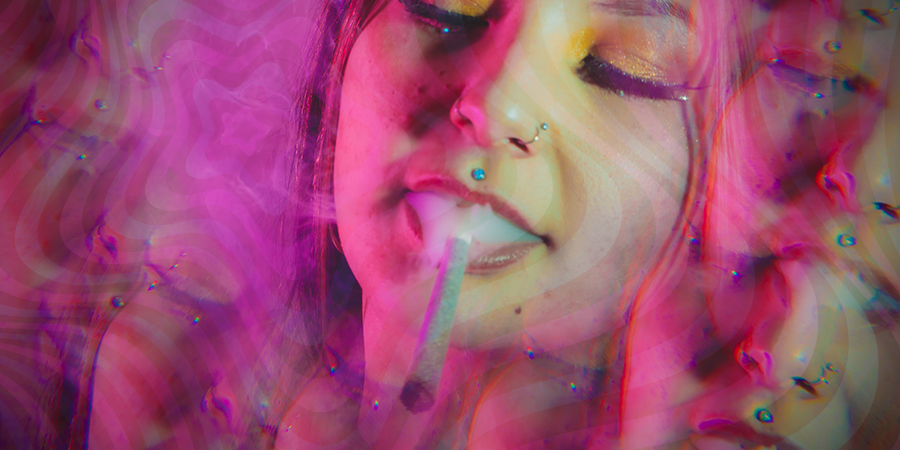 If you're after a quick answer, the average mushroom high typically lasts between 4 and 6 hours. However, there are several factors that can affect both the length and potency of the psychedelic experience, which we explain below. Strength and length often go hand in hand, so you can assume that most factors that increase the length of a high will also increase the strength. There's one big exception to this rule: lemon tek. More on this shortly.
MAGIC MUSHROOM DOSING
One of the easiest ways to estimate or manipulate the length of a magic mushroom high is to increase or decrease the dose. A higher dose means more psilocin, which means there's more for your body to process.
Although, it won't make a drastic difference to the length of the trip. A super-low (sub-1-gram) dose might only last a couple of hours, with minimal effects, whereas a 1.5-gram dose might last a full 6 hours. This trend does not continue, however. There is a threshold for how long a trip can last. A 3-gram dose will not last 12 hours, for instance.
What's more likely to happen with a big dose is that you'll find the proper trip part lasts significantly longer than at a lower dose, but the overall experience is around the same length.
FRESH VS DRY SHROOMS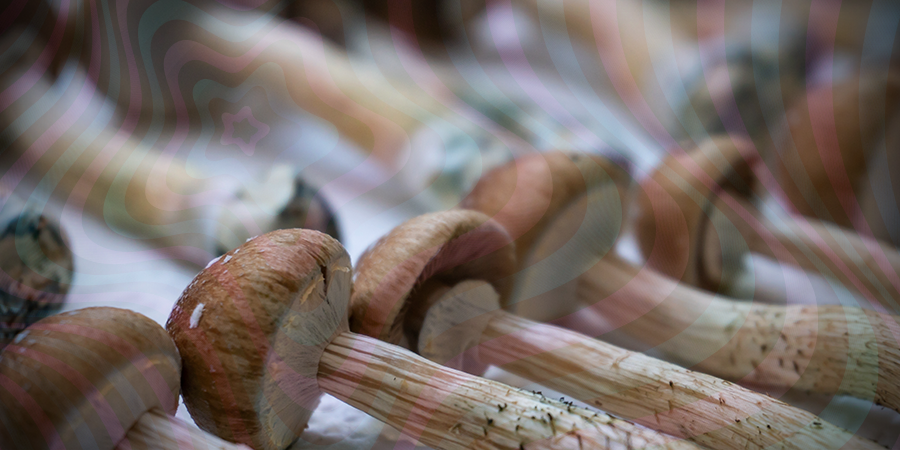 As mentioned, fresh magic mushrooms contain more psilocin. As psilocin doesn't need to be converted before it can be metabolised in your body, it takes effect a little faster.
As a result, it's possible that tripping on fresh mushrooms may last a little longer than on dried ones. This is because you might come up a little faster and harder. Once again, though, it's more likely that the full-blown trip will be longer, rather than the overall experience. In general, while there may be a slight difference, don't assume fresh shrooms will deliver a significantly longer trip.
METHOD OF INGESTION
How mushrooms are taken is one of the most significant factors when it comes to determining the length of the high.
LEMON TEK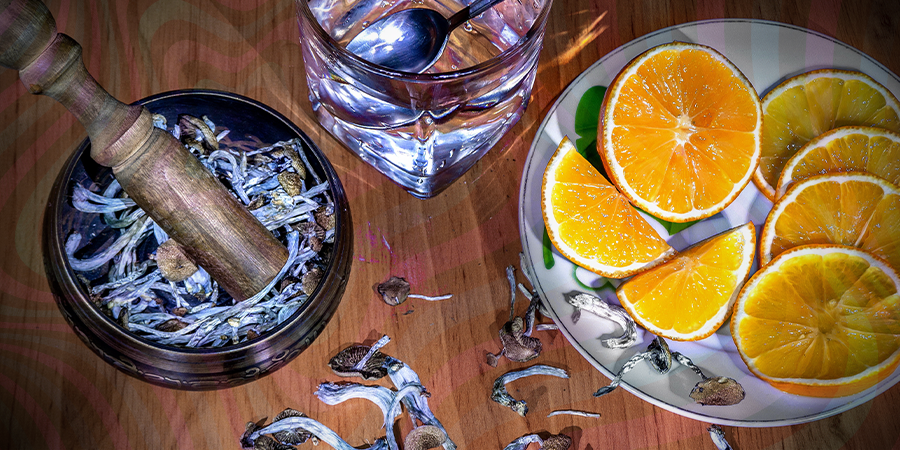 A lemon tek essentially involves squeezing a few lemons over ground-up, dried shrooms and letting the acid convert the psilocybin into psilocin, outside of the body. Then, when you take them, you have one big hit of psilocin that can begin its work almost immediately. Anecdotal evidence suggests that this method causes hard-hitting, powerful trips. But it also suggests the high may wear off faster, as the psilocin is metabolised more easily.
There's little hard evidence surrounding lemon tek, so you'll have to find out for yourself. It does seem likely that it makes at least the initial part of a high stronger.
SHOULD YOU TAKE SHROOMS ON AN EMPTY STOMACH?
Whether you have an empty stomach or not is actually one of the main factors influencing the strength and length of a high. If you really want a strong, long-lasting experience, fast for at least several hours before taking shrooms.
Having food in your stomach is actually such a powerful factor that it can more or less stop a high. If you eat shrooms on a full stomach, you can expect little to no effects, even at a fairly high dose. Likewise, if you begin to eat while on shrooms, you can expect the effects to start wearing off pretty quickly after you begin eating.
If you want a big trip, don't eat!
DOES FOOD OR DRINK AFFECT A MUSHROOM HIGH?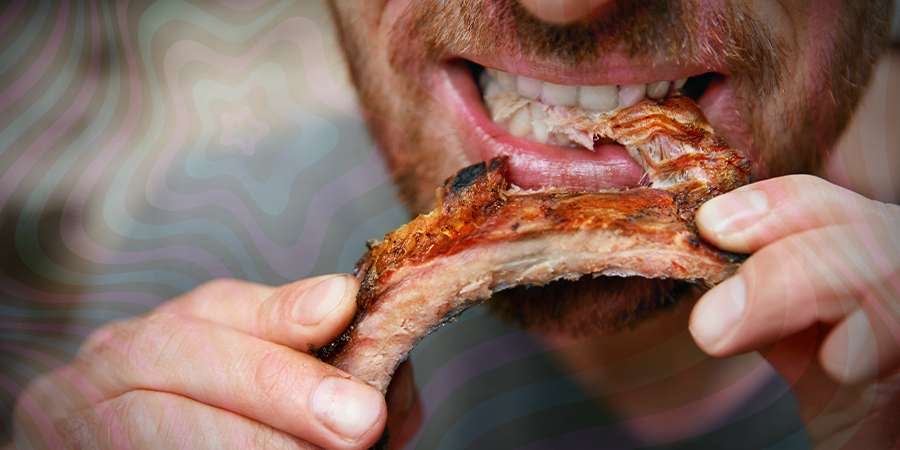 It seems likely that certain types of foods will influence a mushroom trip. Much like acidic liquids affect shrooms outside of the body, it's thought that they do the same inside too. For instance, there is some evidence to suggest that eating and drinking sugary or acidic foods will speed up the metabolisation of psilocin inside your body, bringing the effects to a speedier end.
Even more profoundly, there are a few foods that contain monoamine oxidase inhibitors (MAOIs). These compounds actually inhibit the enzymes in your body that break down psilocin, meaning they can cause incredibly long and powerful trips (Grapefruit and drug interactions, 2012). However, unless you're very experienced with psychedelics, it's not advised to try this, as it can be unpredictable and wholly overwhelming.
WHAT ABOUT MICRODOSING PSILOCYBIN MUSHROOMS?
When it comes to microdosing mushrooms, it's hard to speak on how long the effects last. The reason for this is that there shouldn't really be any perceptible effects to begin with. Rather, over a period of time, the subtle changes they cause in your mind are thought to give rise to potential benefits. So it's not about one dose and one bout of effects for x-amount of time, but rather about consistently microdosing, leading to one long-lasting effect.
HOW LONG DO MAGIC MUSHROOMS STAY IN YOUR SYSTEM?
As mentioned, psilocin should be flushed out of your blood and urine within 24–48 hours, meaning it doesn't hang around for long at all. The only place where it will remain detectable for a period of months is in hair samples.
DO MAGIC MUSHROOMS CAUSE A COMEDOWN?
Magic mushrooms do not cause a comedown like many other drugs. In fact, many people report feeling better than usual after tripping.
Immediately after the direct effects of shrooms wear off, people experience what is referred to as an "afterglow". This is a period of residual effects, during which people tend to feel very tired and relaxed, and generally happy. Bad feelings following the consumption of magic mushrooms are rare.
DO MAGIC MUSHROOMS SHOW UP ON DRUG TESTS?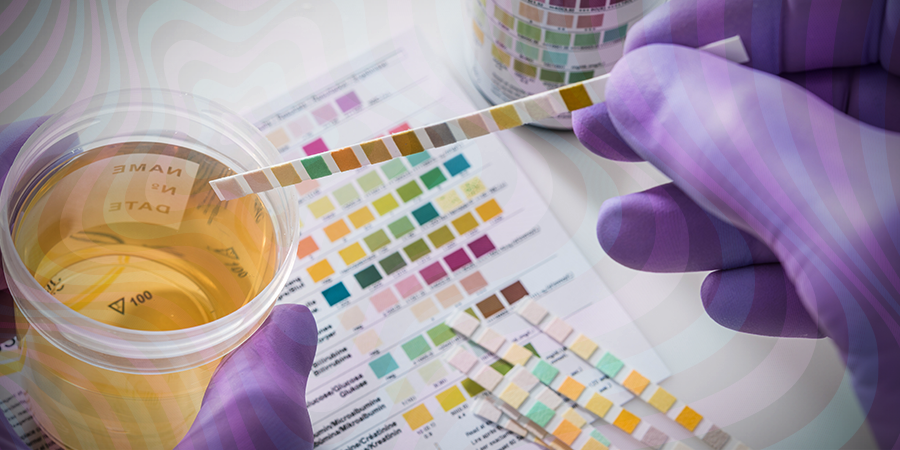 Rarely. As magic mushrooms do not pose much of a threat in terms of abuse, most drug tests will not look for them. Rest assured that any standard workplace drug test will almost definitely not be capable of picking up traces of psilocin nor psilocybin.
HOW LONG DO MAGIC MUSHROOM TRIPS LAST: THE QUICK ANSWER
Ultimately, between 4–6 hours.
Without the use of MAOIs, there's little you can do to change this. What you can affect more easily, though, is how much of that period is spent heavily tripping. A higher dose on an empty stomach can give you closer to 6 hours of potent tripping, rather than 3 or 4. Moreover, as long as you stay awake after a mushroom trip, you're likely to experience some pleasant residual effects.