The History Of Magic Mushrooms
Published : July 1st, 2022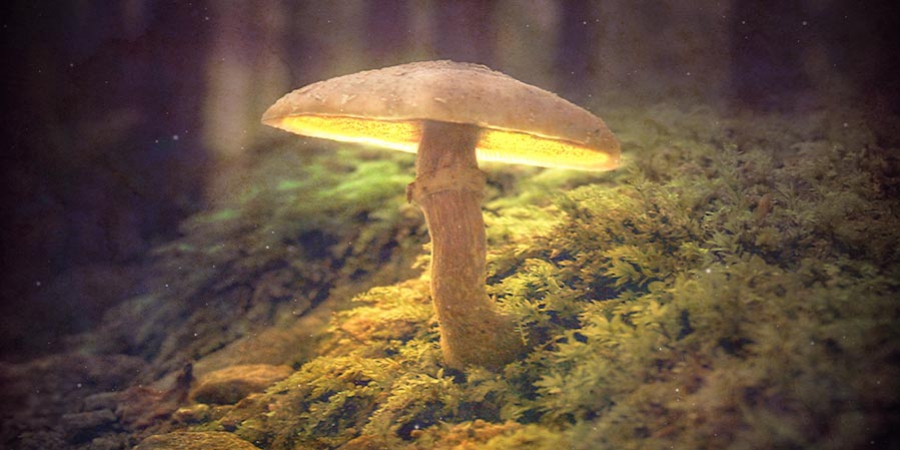 Magic mushrooms—once a term used to strike fear into the hearts of most (in Western culture)—are now witnessing something of comeback, and people are realising that not only are they perhaps not bad, but they might even be pretty amazing. Here we take you on a brief journey into the world of magic mushrooms and our long relationship with them.
Though you may not learn about it at school, human history is full of drug use. From the ancients using opium to Hitler taking meth, there's no shortage of priests, emperors, tyrants, and normal folk indulging in mind-altering substances.
The drug with perhaps the longest recorded history of human use is psilocybin, the psychoactive compound in magic mushrooms. Not only does it have potentially the longest history, but also one of the most widespread, too.
Magic mushroom is a broad name given to any mushroom in the Psilocybe genus—of which there are over 200 known species. What do all of these mushrooms have in common? They contain psilocybin. Due to the number of species, and the diversity of those species, magic mushrooms can be found in many places in the world, so it is no wonder they have such a long link to humanity.
WHEN WERE MAGIC MUSHROOMS FIRST USED?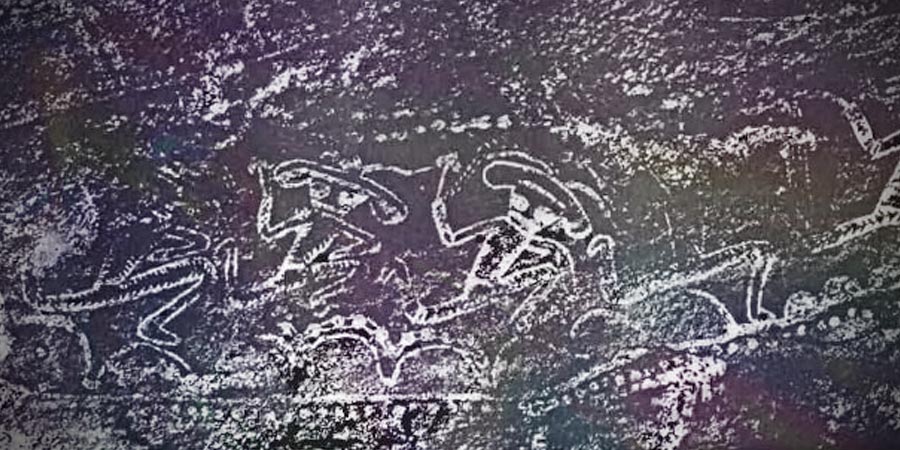 The first recorded use of psilocybin mushrooms dates back to around 7000 BCE, from paintings found in the Tin-Tazarift rock-art site in Tassili, Algeria. These rock paintings depict several images of humanoid figures holding mushrooms, with the main one being a sort of bee-headed creature whose hands are full of mushrooms. Of course, this cannot be taken as definitive evidence that whoever painted this also used psychedelic mushrooms, but given how widespread magic mushroom use has been throughout human history, it doesn't seem unlikely that this is the case.
Though this is the first recorded evidence of human use of psychedelic mushrooms, we can speculate that they have been used for even longer than these paintings suggest. In fact, Terence McKenna proposed the idea that modern human consciousness was made possible because of the ingestion of these fungi. More on this shortly.
As well as spreading far back in time, psilocybin mushroom use seems to have a pretty broad geographical spread. In fact, these mushrooms appear to have been eaten wherever they grew. Much of South and East Asian religious imagery appears to have been influenced by mushrooms; Vikings are purported to have taken Amanita muscaria before war (though not a psilocybin mushroom); druids are thought to have eaten liberty caps (Psilocybe semilanceata), and so on.
Perhaps nowhere is the use of magic mushrooms, and other psychedelic flora (and indeed fauna), better recorded and still practised than in South and Central America.
THE HISTORY OF MAGIC MUSHROOMS IN THE AMERICAS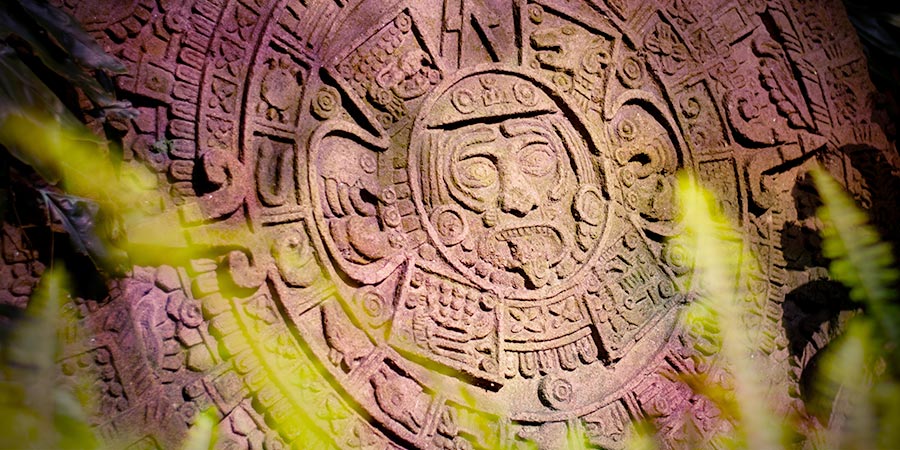 "Teonanácatl" in Nahuatl, the language of the Aztecs, literally translates into "God mushroom". And this is no light name. It is thought that the Aztecs, along with other Central and South American cultures, worshipped magic mushrooms. To back this up, there is a huge amount of Aztec iconography and sculpture depicting mushroom-headed beings, thought to be deities.
Early Spanish invaders observed and sometimes partook in these mushroom ceremonies. It appears that it was a ritual reserved mostly for the upper classes of Aztec society, as high quantities of these mushrooms were hard to come by.
Don't be fooled into imagining that just because these societies took mushrooms that they were totally perfect and wonderful. One report claims that upon the coronation of a new emperor, many prisoners were sacrificed—their flesh eaten and their hearts cut out—and then everyone took mushrooms. If nothing else, it would be quite the trip.
The Aztecs were by no means the only indigenous culture in that part of the world to regularly use psilocybin mushrooms, though they are probably the best-known. Nor are magic mushrooms the only psychedelic to be used by them. Arguably even more famous is ayahuasca, the mystical DMT-containing concoction that is used by some to commune with the spirit world.
PSILOCYBIN MUSHROOMS AS PSYCHEDELIC MEDICINE?
Undoubtedly, these cultures used hallucinogenic mushrooms as a form of psychedelic medicine. However, it's important to understand what we mean by medicine in this context. Within these cultures, it is likely that spiritual, religious, and medicinal practice were far more intertwined than they are in much of modern Western culture.
Whether they were used in the stricter sense that we use "medicine" is unclear.
What we are now discovering is that there may be some value to the idea of psilocybin mushrooms and healing having some connection. Modern science is investigating whether, as much traditional practice intuitively understood, psilocybin could have some effect on any number of mental illnesses and disorders.
WERE MAGIC MUSHROOMS INVOLVED IN HUMAN EVOLUTION?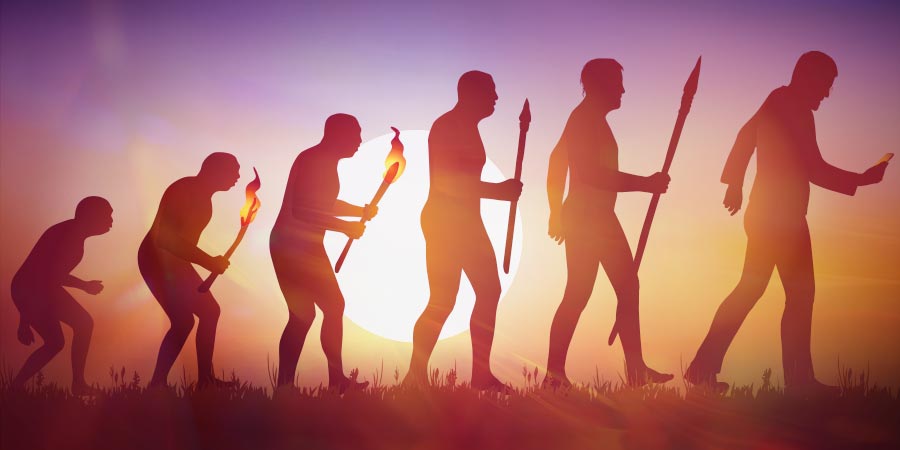 Terence McKenna, famous psychonaut and proponent of all things trippy, proposed that psychedelic mushrooms were crucial in the development of human consciousness. In his book, Food of the Gods, he claims that as primates descended from the trees and entered the savannahs, or as trees retreated and savannahs encroached, the primates began to come across and consume magic mushrooms.
He posits that, as they would have followed around roaming herds of prey, they would have continuously come across fresh dung, upon which Psilocybe cubensis loves to grow. McKenna takes as evidence a purportedly rapid shift toward more social and conscious beings that occurred during a relatively short period of time. Given the speed at which the changes occurred, he claims it seems likely that something more than evolution was at play. For him, mushrooms fit the bill.
Now, this "stoned ape" theory claim is unprovable, but it is very compelling. And even if it isn't as binary as McKenna suggests (and it probably isn't), it is by no means far-fetched to suggest that psychedelics could have played a role, and perhaps a pivotal one, in human cognitive development.
THE MODERN HISTORY OF MAGIC MUSHROOMS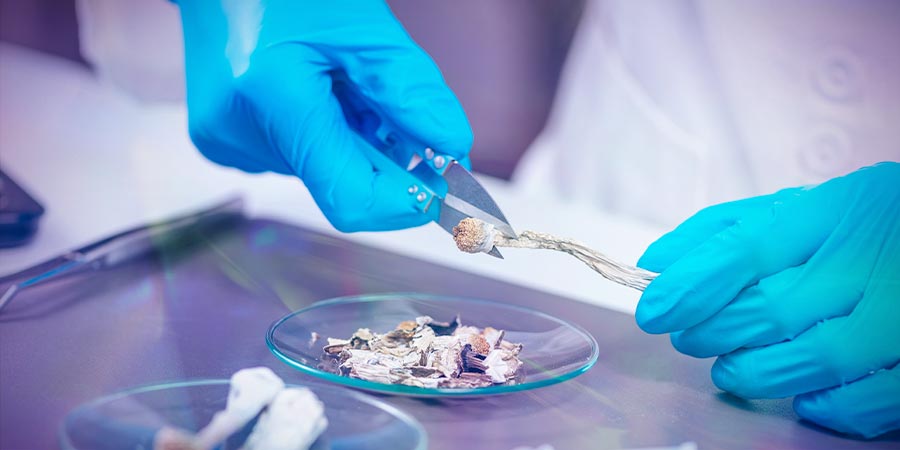 Despite a global history of magic mushroom use, in much of the world they have fallen out of favour. Though it's important not to look at the whole world through too much of a Western lens. In much of Southeast Asia, the consumption of magic mushrooms is still common practice, even if it is technically illegal. Likewise, many cultures in Central and South America have continued to use psilocybin-containing mushrooms.
So what we perceive as the modern rejection of mushrooms is not universal.
Nevertheless, in much of the world, this is the case. In South America, the Catholic invaders associated mushroom consumption with the pagan and anti-Christian practices of the native cultures, and as a consequence banned them. More generally across Europe and European empires, this seems to have been a similar trend, and has had an immeasurable impact on attitudes toward our magical fungi friends.
In fact, here in Europe we became so distanced from our fungal ancestors that they only entered scientific literature in the 1950s when Wasson, Heim, and Hofmann (who synthesised LSD) extracted and identified psilocybin and psilocin from specimens of cubensis brought back from South America. This marked a point of rediscovery for them in Europe.
This is especially surprising given that magic mushrooms have been present and in use in Europe for thousands of years.
PSYCHEDELIC MUSHROOMS TODAY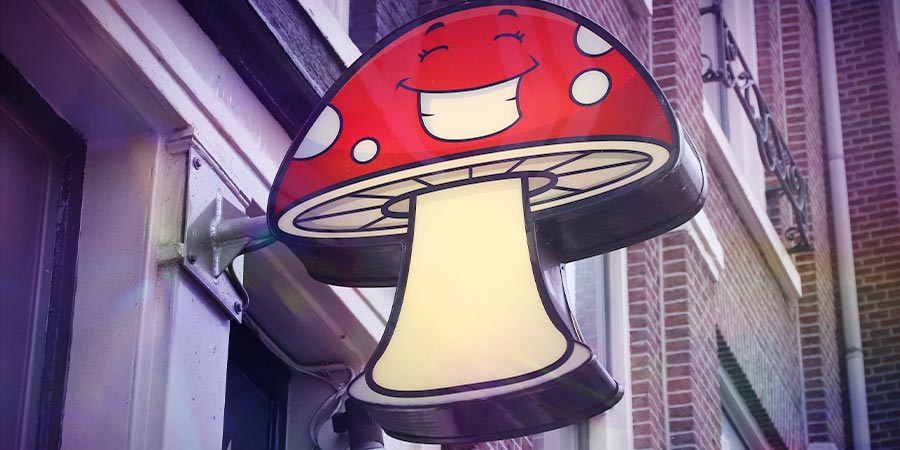 Psilocybin mushrooms are still illegal across much of the world, although there are some exceptions. The most notable are:
• Brazil
• Mexico
• Jamaica
• Cambodia
• Netherlands (kind of)
In each of these countries, magic mushrooms are actually legal (rather than decriminalised); although, in keeping with the UN Convention on Psychotropic Substances 1971, the psilocybin molecule itself is still illegal in many. Such is the nonsense of drug legislation.
In the Netherlands, the mushroom itself is illegal, but psilocybin-containing sclerotia (more commonly known as truffles) are not, and may be traded legally.
Many other countries are at least discussing either decriminalising or legalizing magic mushrooms, though, and it seems hopeful that this may come to pass in the not too distant future. Psilocybin is the subject of much research into conditions such as depression, brain damage, PTSD, and more, and it is the results of these studies that are helping to soften attitudes toward the drug.
But people loving hallucinogenic mushrooms is no new thing. As we've seen, our adoration of these strange little things stretches back millennia. In the Western world, though, psychedelic mushrooms have a strong association with hippies, where the modern Western love affair with these fungi began.
PSILOCYBIN MUSHROOMS AND THE HIPPY MOVEMENT
In the 1960s, psilocybin, and more generally psychedelic drugs, became wildly popular. Not only was this the case in small circles within the hippy movement, but in many walks of life.
In academia, there was much interest in the potential power of these psychedelic fungi, and as a consequence a lot of (not necessarily methodical) research took place. Perhaps most famously, Timothy Leary and Robert Alpert conducted a large amount of research at Harvard between 1960 and 1963, until they were both dismissed for poor practice.
Beyond this, it was the hippy movement that most characterised and carried the use of psychedelics at this time, and indeed kept their usage popular through many of the subsequent decades and the "war on drugs".
It was thanks to a lack of legislation in the 60s that psychedelics became so popular, as their usage went unrestricted. However, time caught up and modern governments became terrified of the prospect of people tripping. Why? It's not entirely clear. While the motivation to ban some drugs is fairly evident, even if it is misplaced, the motivation to ban psychedelics seems deeply misplaced and uninformed, or just plain cruel. Either way, in 1971, magic mushrooms and many other psychedelics became illegal across most of the world.
Thankfully, for the amateur psychonaut interested in experiencing psychedelic mushrooms, we have Psilocybin: Magic Mushroom Grower's Guide to thank for giving us the tools to provide for ourselves. This small but vital book on psilocybin mushroom cultivation by O. N. Oeric and O. T. Oss was originally published in 1976, and has since been a source of inspiration and information for an untold number of mushroom-lovers.
MAGIC MUSHROOMS AND MODERN SCIENCE
Despite the illegality of magic mushrooms, researchers have recently been granted licences to study them, in many countries. From 1971 until fairly recently, there was a dark period in which (legal) research into illegal drugs was painfully restricted. Now, however, things are opening back up.
Much of the scientific research today is looking into psilocybin's relationship to mental illnesses such as depression, end-of-life anxiety, PTSD, and so on. And the good news is that the chemical appears to have a strong influence on these conditions, paving the way to more research and, hopefully, slackening restrictions.
It's not all about mental illness, though. Psilocybin, and psychedelics more widely, are being used to investigate consciousness itself. By changing the way we perceive the world, ourselves, and our relationship to the world, researchers are able to gain a better understanding of how these processes work and what is going on in the brain. Indeed, researchers at the University of Sussex claim that brains under the influence of psychedelics experienced a heightened stage of consciousness compared to sober brains.¹ There's something to think about.
WHAT DOES THE FUTURE LOOK LIKE FOR MAGIC MUSHROOMS?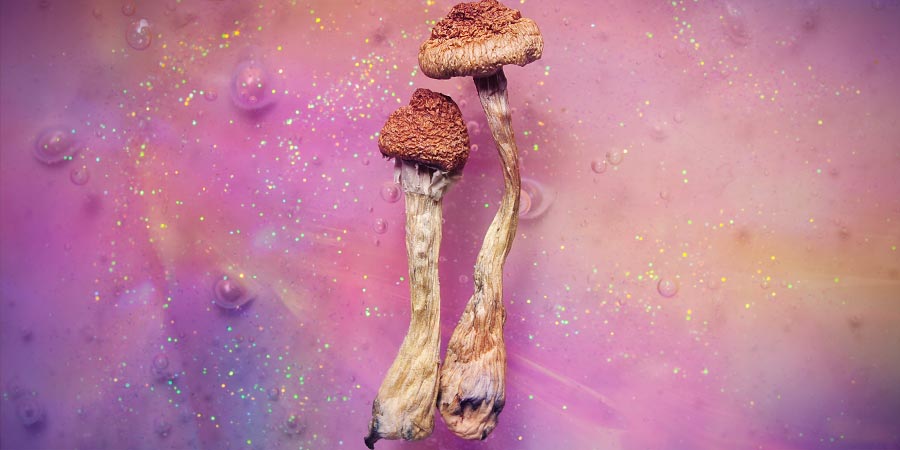 Magic mushrooms are having somewhat of a renaissance in Europe and North America. Again, it's important to remember that there are plenty of cultures around the world who have never forgotten the power of the magic mushroom—but many more have (or almost have).
With a two-pronged attack of scientific research demonstrating the potential of psilocybin and shifting attitudes due to more widespread psilocybin use, it seems likely that things are moving in the right direction—although it's hard to call how long this renaissance will take to really break through.